CAMPUS HIGHLIGHT
Watch the 2017 solar eclipse with the Department of Astronomy

On Monday, August 21, Cleveland will witness a partial solar eclipse! At 1:06 p.m., the moon will began to pass between the Earth and the sun. By 2:31 p.m., when the maximum eclipse occurs, the moon will cover 80% of the sun's face. Then it will continue its journey, uncovering more and more of the sun, until the eclipse ends at 3:52 p.m. The Department of Astronomy is providing a few options to help people view the eclipse:
An eclipse party in front of Kelvin Smith Library complete with telescope and eclipse glasses to help view the sun
The department's 9.5″ telescope on the roof of AW Smith Building 
Both sites will have astronomy faculty, staff and students on hand to answer questions about the eclipse. Read more.
UNIVERSITY NEWS
CWRU launches Academic English Proficiency Program
The College of Arts and Sciences has partnered with the Center for International Affairs to create an Academic English Proficiency (AEP) certificate program for international students who need to improve their English skills to qualify for admission to graduate programs at Case Western Reserve. In 2016, international graduate students represented 24.8% of the total active student body and came from 78 different countries. AEP courses will be taught by college faculty members. 
Read more
FACULTY NEWS
Fact vs. fiction in Dunkirk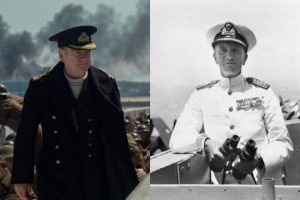 John Broich, associate professor in the Department of History, answers questions about the recently released film Dunkirk, clarifying what's factual and what was created for Hollywood. Read more.
Professors pave way for aspiring faculty members
CWRU hosted a three-day workshop to help aspiring faculty members chart a path in academia. Emily Pentzer, assistant professor in the Department of Chemistry, was one of three organizers of the "Future Faculty Workshop: Grooming Diverse Leaders for the Future" on campus. The workshop brought together 50 mentees and 50 mentors from around the country to support the career development of aspiring faculty. Read more.
---
COLLEGE NEWS 
Register for Homecoming and Reunion 2017 
Homecoming and Reunion Weekend is Oct. 5–8—less than two months away! All graduates are welcome at this festive gathering of alumni, students and family members. Alumni whose graduation years end in 2 or 7 are encouraged to join their classmates for a special reunion event on the evening of Oct. 7. Take a look at the complete schedule of college events and be the first among your friends to register!
ALUMNI SPOTLIGHT
5 questions with Tony Wallner
Anton "Tony" Wallner (GRS '92), who earned his doctorate in physical chemistry, was recently appointed dean of the College of Arts and Sciences at Webster University in St. Louis, MO. His favorite spot on campus at CWRU was Millis Science Center, and he advises current students to take advantage of as many academic experiences as possible. Read more.
IN THE NEWS
Media Mentions
WKSU
Lee Hoffer, a cultural/medical anthropologist and associate professor in the Department of Anthropology, belongs to a committee that spent more than a year researching and compiling a report on the opioid epidemic in Ohio. The report finds the painkillers that triggered the crisis probably should never have been prescribed in the first place. Read/listen here.
Energy Wire
Peter Shulman, associate professor in the Department of History, explains the origins of the term "energy independence" and why it was created in the 1970s. Read more.