RESEARCH NEWS
Entitlement linked to sexism
People who have a sense of entitlement often have outdated views of women, according to a team of researchers led by Case Western Reserve University doctoral student, Joshua Grubbs.
In the study, entitled men were more likely to hold hostile views of women, viewing them as manipulative and untrustworthy, while entitled women were more likely to view their gender as weak and frail.
Grubbs collaborated with Julie Exline, professor of psychological sciences, and Jean Twenge from San Diego State University on this research study.
"This line of research really is fascinating," Grubbs told TIME. "It's also important, when you consider recent events and the examples we have seen of how dangerous entitlement and sexism can be."
COLLEGE NEWS
CWRU mourns passing of staff member, friend Thomas Knab
Thomas J. Knab, a Grammy Award-winning audio engineer and the chief information officer in the College of Arts and Sciences, died on September 25. He earned an international reputation for his ear for music and his mind for technology.
"Cleveland was lucky to have him," said Ross Duffin, the Fynette H. Kulas Professor of Music and head of the university's historical performance practice program. "He was a master. Everyone respected Tom—even more so because he was never seeking credit."  Read more.
FACULTY NEWS
Jim Sheeler discusses Pulitzer Prize, future of journalism
As the Pulitzer Prize celebrates its 100th anniversary, Jim Sheeler, the Shirley Wormser Professor of Journalism and Media Writing, reflects on his 2006 Pulitzer Prize in Feature Writing. Sheeler won the award for "Final Salute," a 12,000-word newspaper story about a Marine major charged with a heartbreaking task: casualty notification.
Sheeler, who joined the Department of English in 2010, guides students in uncovering and telling new stories. He discusses his work and the future of journalism in this radio interview. 
COLLEGE NEWS
Spotlight on Science: Earn an M.S. degree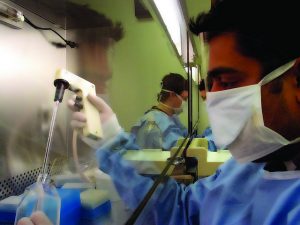 The College of Arts and Sciences attracts people from all over the world to our award-winning Master of Science degree programs. Pursue your M.S. and become an innovator in:
If you're ready to join a network of leaders in one of the college's 46 graduate programs, visit our website for more information.