Kiyla Cooper
Intended Major: Management
Kiyla Cooper comes from Mayfield Heights, Ohio, and graduated from Mayfield High School, where she earned several academic and athletic awards. She is now in her fourth year at Case Western Reserve University and is pursuing both her bachelor's and master's degrees in accounting. Before her sophomore year, Kiyla spent the summer interning with MetLife insurance in Dayton, Ohio, as part of the customer communications team. Before her junior year, she interned in the Cleveland office of PricewaterhouseCoopers (PwC) as a START intern. On campus, Kiyla has received the Dean's High Honors Award every semester, she is the President of the Class of 2020 in the Class Officer Collective, a Resident Assistant under the Second-Year Experience, and a campus tour guide.
Jonathan Hicks
Intended Major: Biomedical Engineering
Johnathan Hicks comes from Cleveland Heights, Ohio, and graduated from Cleveland Heights High School with honors. While at Heights, Johnathan was involved in the REAL Early College Program, where he was able to earn 30+ college credits from John Carroll University and achieve sophomore standing in college by the time he graduated. He was also a student leader in the Minority Student Achievement Network, a member of the National Honor Society, and a Student Ambassador for his school. In addition to his academics, Johnathan was a captain on his cross country and track teams in his senior year, and he made it to Regionals in track for the 400-meter dash and the 4×400-meter dash. Johnathan plans on pursuing a degree in biomedical engineering with a focus on biomechanics. He looks forward to studying abroad and having the chance to work in research labs. Eventually, he hopes to run his own company researching and developing prosthetics and other medical devices.
Diona James
Intended Major: Medical Anthropology and International Studies
Diona James is double majoring in medical anthropology and international studies. She currently interns with the Leadership Development team at the Cleveland Foundation. Prior to this, she completed her first internship in summer 2019 as part of the Cleveland Foundation's Summer Internship Program, gaining experience in the nonprofit sector. During her three months at United Way Services of Geauga County and United Way of Greater Cleveland, she focused on planned giving and gift acceptance. In preparation for her senior capstone project, Diona has begun research into the culture of African philanthropy and its relationship to black philanthropic giving in the city of Cleveland. The summer before her sophomore year, Diona earned her EMT certification from Tri-C Metro Campus and did her ride time with Cleveland EMS. She also completed Resident Assistant's training and served as an RA in Cedar Residential College. She is president of Zeta Chapter of Sigma Gamma Rho Sorority. After graduation, Diona plans to take a year off to work before applying to law school, where she hopes to study public interest law. Her desire is to pursue a career in the nonprofit or public service sector.
Diona comes from the east side of Cleveland and graduated from Collinwood High School as valedictorian. During her high school years, she was a member of National Honor Society, and in her junior year, she went on a mission trip to Ometepe, Nicaragua.
In her own words: "I'd like for donors to ESP to know that their investment in young people in Cleveland now secures the futures of generations of students to come. ESP was my first real opportunity to demonstrate my abilities as a student and young professional. The experience tapped into potential that I didn't know that I had and future generations of students will hopefully get to experience the same things. I carry ESP lessons with me everywhere I go."
Omar Mahmoud
Intended Major: Undecided
Raymon' Malone
Intended Major: Undecided
Raymon' Malone Jr., a fourth-year student at CWRU's Weatherhead School of Management, is pursuing a bachelor of science degree in marketing and business management, with a concentration in entrepreneurial leadership. Born and raised in East Cleveland, Ohio, Raymon' graduated summa cum laude from the Cleveland School of Science and Medicine, where he helped launch the school's first computer science program and served in several other leadership capacities. Raymon' was an active member of National Honor Society and a research intern in CWRU's Department of Macromolecular Science and Engineering Department, an opportunity he obtained through the CLiPS Polymer Envoys Program. As an undergraduate, Raymon' has participated in the Emerging Leaders Program, Weatherhead Marketing Club, and Case Firearms Club, where he promotes safety and personal awareness. In summer 2019, he will join the KeyBank-KeyCorps organization as a marketing intern while continuing other activities in the Greater Cleveland area: giving tours at the Cleveland Museum of Art, providing nonprofit assistance to the Great Lakes Science Center, mentoring local high school students, and leading a new technology venture.
Tevin McDowell
Intended Major: Undecided
Tevin McDowell was born and raised in Cleveland, Ohio, where he graduated from Horizon Science Academy–Cleveland High School as salutatorian. During high school, he was a member of National Honor Society and Concept Young Scholars Program, and he served as a tutor for ACT preparation. Tevin was awarded several college scholarships from his high school and the Cleveland Foundation. Here at Case Western Reserve University, he plans on majoring in chemistry with a minor in economics. Tevin is a member of the Spartan Running Club and the African American Society. After graduation, he wants to pursue a career in pharmaceutical sciences.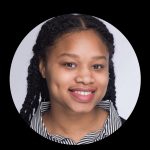 Brianna Moore
Intended Major: Theater
Brianna Moore is a fourth-year student majoring in theater. As an undergraduate, Brianna participated in a mentorship program, Collegiate Connections, at Case Western Reserve. The program allowed her to act as a point of contact for two first-year students. She took them to dinner and campus events, and answered their questions about CWRU and Cleveland. Brianna also participated in Be The Change Venture, Inc., a nonprofit organization that teaches networking and other career skills to underrepresented high school students. As the Cleveland City Director, she effectively managed the Cleveland team members and helped facilitate professional development workshops for students in three Cleveland high schools. This program allowed her to help provide youth in the Cleveland community with skills that they are rarely taught in school but that are necessary for building a successful career.
Additionally, she has been a participant in the Provost Scholars Program at CWRU, the National Youth Sports Program and is a member of the African American Society. Outside of campus, she volunteers her time at Rainbow Babies and Children's Hospital. After graduation, Brianna plans to take a year off before returning to school to pursue her master's degree in social work. 
Brianna graduated from Shaw High School in East Cleveland, Ohio. At Shaw, she participated in various activities, including jazz band, student council, mock trial, National Honor Society and College Now. She was also a participant in the Chinese Bridge Summer Camp and traveled to China for two weeks on a full scholarship from Ohio Congresswoman Marcia Fudge. 
In her own words: "Thank you for supporting such an amazing program. We all benefit greatly from your generosity."
Obasi Ndukwe
Intended Major: Sociology
Obasi Ndukwe is a sociology major who, this past year, interned at Hyland Software in the Information Systems department. Following the completion of his undergraduate studies, he has decided to pursue an opportunity with Teach for America for two years before returning to school for his master's degree. For his senior capstone project, Obasi plans to pursue a study on how socioeconomic status can impact individuals' interaction with institutional resources in a college setting.
At CWRU, Obasi is an active general body member of the Black Student Union, African American Society, and African Student Association, and he has served as a board member for the CWRU chapter of the National Society of Black Engineers. He has also served as a peer tutor. 
In his own words: "I had a really rough start to my college career because I did not feel comfortable or welcome at Case Western Reserve, and I was attempting fields of study that I did not enjoy even a little bit. ESP directly contributed in turning things around for me in both of these respects. In regards to fitting in, ESP introduced me to a core group of friends from similar backgrounds in the form of the other ESP students. Even three years later, I am still extremely close with some of these individuals. They deserve credit for helping give me some desire to stay at CWRU. In regards to academics, it was Arthur and Dr. Haynesworth who first encouraged me to take a sociology class, despite the fact that I initially wished to avoid the humanities at all costs. They continuously attempted to get me to explore Sociology as a potential major. Partly because of this, I eventually ended up deciding to try Sociology as a major. As a result of this, I had the best semester of my college career, academically, mentally, and emotionally. Any donations to the program will allow Arthur and Dr. Haynesworth to create a program that even better prepares local students – who are generally ill prepared for life as a college student – for academic success in college."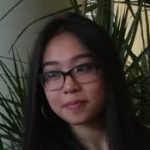 Jessica Pham
Intended Major: Undecided
Jessica Pham is a graduate of the Cleveland School of Science and Medicine, across the street from the Case Western Reserve University campus. She has been awarded a Joan C. Edwards Scholarship, which will fund both her undergraduate and medical school studies. Motivated by her research experiences in the chemistry and otolaryngology departments at CWRU and University Hospitals, Jessica is an aspiring biochemistry major and a co-author on a forthcoming scientific paper. Once she begins medical school, Jessica plans to volunteer in clinical research in order to give back to her community.
Omar Sumrain
Intended Major: Undecided
Denasia Wagner
Intended Major: Nursing
Angela Whittsette
Intended Major: Biology
Angela (Angie) Whittsette is from Brooklyn, Ohio, where she graduated from Brooklyn High School as valedictorian of her class. At Case Western Reserve, Angie is majoring in nutritional biochemistry. After her first year, she was accepted into the Heart, Lung and Blood Summer Research Program at the CWRU School of Medicine, where she joined the lab of Dr. Tingwei Mu in the Department of Biophysics and Physiology. There, she and her colleagues conducted research on idiopathic epilepsies, which are associated with protein aggregation and degradation and with neuronal defects such as seizures and convulsions. The following summer, Angie returned to the lab to work on developing drug treatment to correct these conditions. Angie is a member of the American Medical Student Association and the African American Society, and she has served on the executive boards of the African Students Association and the National Society for Black Engineers. She also participated in Collegiate Connections (a peer mentoring program) and conducted research in a cognitive science lab. Once she graduates, she wants to attend medical school and eventually travel to practice medicine in South America, Africa, China, and the Middle East.