Kristina Bowdrie
Major: Psychology and Communication Sciences
Kristina Bowdrie (CWR '17) is a third-year graduate student in the Department of Speech and Hearing Science at The Ohio State University (OSU), where she is taking courses and conducting research in pursuance of her Doctor of Audiology (Au.D.) and Doctor of Philosophy (Ph.D.) in Speech and Hearing Science with a concentration in Hearing Science.  Kristina's research interests include speech perception and the role of family environment in developmental outcomes in children with hearing loss. She is the recipient of a competitive Graduate Enrichment Fellowship from OSU, and in March 2019, she was awarded the American Academy of Audiology Foundation's James and Susan Jerger Award for Excellence in Student Research. Kristina graduated from Case Western Reserve, magna cum laude, with a double major in psychology (with honors) and communication sciences. She arrived at CWRU with a diploma from Euclid High School and two associate degrees from Cuyahoga Community College. During her undergraduate years, Kristina held research positions for two studies: one involving speech perception in individuals with and without hearing loss, and one examining Cleveland residents' views on child maltreatment. Through the latter position, she was awarded a supplemental grant from the National Institutes of Health to support her research into Cleveland residents' perceptions of the definition and etiology of child maltreatment. This research led to Kristina's co-authorship of a paper titled "Change and Consistency in Descriptions of Child Maltreatment: A Comparison of Caregivers' Perspectives," published in 2018 in the journal Child Abuse and Neglect. Kristina is an active member of the Student Academy of Audiology at OSU. She is also a member of the American Auditory Society, the National Hearing Conservation Association, and the Ohio Academy of Audiology.
In her own words: "ESP gave me the opportunity, as a first-generation college student, to maneuver through college with a support system that encouraged me to reach my full potential –  a support system that I continue to use even while in graduate school. I attribute many of my academic successes to ESP. The program provided me with a strong foundation that gave me the confidence to aim high and pursue my goals."
Anise Bowman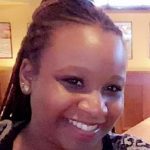 Major: Biochemistry
Anise Bowman (CWR '17) is currently in her second year at the Case Western Reserve University School of Medicine, where she is pursuing both a MD (Doctor of Medicine) and a PhD (Doctor of Philosophy). A Joan C. Edwards Scholar, Anise majored in biochemistry and environmental studies at CWRU, with minors in chemistry and German. Throughout her undergraduate career, she practiced as an EMT-Basic for CWRU EMS, a volunteer ambulance service that serves the greater CWRU area. With this organization, she completed over 2,500 hours of volunteer service. In addition, Anise did research at the University Hospitals Case Medical Center Emergency Department and in CWRU's chemistry department, where she joined the lab group of Associate Professor Blanton Tolbert. She is a graduate of the Cleveland School of Science and Medicine at John Hay. In her spare time, Anise enjoys volunteering with the community Providence Baptist Church and the Peru Health Outreach Project (PHOP), a student- led international health outreach organization composed of physicians and health professionals, medical students, nursing students, and volunteers with a passion for global health.
In her own words: "ESP has allowed me to make friends across different backgrounds and professions and has introduced me to a network of support that I would not have had without the program."
Santiago Chabrier
Major: Chemical Engineering and Chemistry
Santiago Chabrier (CWR '17, CSE '17) is a manufacturing operations supervisor in the Accelerated Development Program at Sherwin-Williams in Garland, Tex. He obtained this position after earning bachelor's degrees in chemistry and chemical engineering at Case Western Reserve. Born and raised in Cleveland, Santiago graduated from Max S. Hayes High School as valedictorian. Through the CLiPS Polymer Envoys Program at Case Western Reserve, Santiago conducted research under a graduate student's supervision for three years while in high school. As a CWRU student, Santiago returned to CLiPS as the calculus teacher and Odyssey of the Mind coach, introducing high school students to advanced concepts such as related rates and optimization, and to abstract mathematics and string theory. Many of his students have followed in his footsteps, matriculating at CWRU as Envoys Scholars and studying in STEM fields. During his undergraduate years, Santiago conducted his own research for two years in a joint project between the Case School of Engineering and the CWRU School of Medicine, helping to develop devices to raise nitric oxide levels in banked blood during transfusions or surgical operations.
Jermaine Coleman
Major: Accounting
Jermaine Coleman graduated with a bachelor's degree in English and business management minor. A voracious reader, jack-of-all-trades, and self-starter, CWRU instilled in her the virtue of perseverance and allowed her to meet many mentors who have helped her during her time here. She was a member of the ABC Book Club, the Volleyball Club, and the African-American Society. With her degree from CWRU, she hopes to start a bookkeeping business, a Web hosting business, and a repair business while dabbling in screenwriting and writing children's books. She would also like to mentor first-generation college students, for she understands their struggles (as she is one). In her spare time, she enjoys reading, teaching children's Bible study, volunteering at the Boys and Girls Club, playing video games, and eating.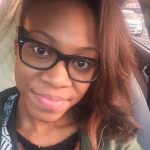 Leah Cummings
Major: Nutrition
Leah Cummings (CWR '17), who graduated with a bachelor's' degree in nutrition, works as a research associate and study coordinator in the Population & Quantitative Health Sciences Department at Case Western Reserve University School of Medicine. In this role, she recruits and enrolls eligible participants for research projects dedicated to the study of Alzheimer's disease, conducts presentations on the study's findings concerning memory loss. In addition, Leah coordinates meetings and engages both internal and external stakeholders of the department's All Eyes on Us study to ensure that the staff, community partners, and participants are communicating effectively with one another.Leah is a member of the Academy of Nutrition and Dietetics and the National Organization of Blacks in Dietetics and Nutrition. In addition, she is a former president of the Student Dietetic Association and a former member of the Sustained Dialogue program. Outside of work, she is active in her church, the Shiloh Temple House of God, as well as with food drives, missionary outreach programs, tutoring programs and choir. Leah grew up in Cleveland and graduated from the Cleveland School of Science and Medicine at John Hay.
In her own words: "My life would not be the same without the support from Arthur and Dr. Haynesworth. They gave me a group of people I could call family and it did not cost me anything. I recommend this program to every eligible high school student I meet because it made such a monumental impact on my life. Please continue to donate to the Emerging Scholars Program." 
Robert Herd
Major: Biomedical Engineering
Israel Hill
Major: Computer Science
Israel Hill (CWR '17) is a software engineer for Twitter in Cambridge, Mass. A native of Warrensville Heights, Ohio, he graduated as valedictorian of his class from Warrensville Heights High School and earned a bachelor's degree in computer science at Case Western Reserve. In his free time as an undergraduate, Israel attended hackathons at various colleges and universities and participated in business concept competitions. In addition, he enjoyed skating with the CWRU Longboard Club. Israel held software engineering internships at IBM for two summers, working under IBM's Watson Health initiative, and he was also an Android Mobile Developer intern at OnShift Software. After graduation, Israel worked full-time for IBM before obtaining his current position at Twitter.
Yousef Mahmoud
Major: Computer Science
Kenya Moyers
Major: Psychology
Kenya Moyers is a fully funded first-year doctoral student in epidemiology at The Ohio State University, where she works as a graduate research assistant with Columbus Public Health. In spring of 2019, she completed her master of public health degree in epidemiology at OSU. In her role as a graduate research assistant, Kenya prepares materials for funding submissions to agencies, foundations and the OSU Institutional Review Board. In addition, she collects, reviews and analyzes data and also prepares abstracts, reports and presentations.
At Case Western Reserve, Kenya majored in psychology with a minor in communication for health professionals. She participated in the Summer Medical and Dental Educational Program (SMDEP) at CWRU's School of Medicine, where she shadowed and spoke with physicians, learned more about the medical field and took pre-med courses for no credit. She also was fully funded to participate in the Summer Institute for Training in Biostatistics (SIBS) at Boston University's School of Public Health, where she analyzed data from the Framingham and Jackson Heart Studies using the statistical programs SAS and R. Before entering her master's program, she spent a summer with CWRU's Prevention Research Center for Healthy Neighborhoods, and returned the following summer, to assist with a tobacco cessation project.
During her undergraduate years, Kenya was a student assistant in the Laura and Alvin Siegal Lifelong Learning Program office and a tutor for Project STEP-UP. She played on the varsity volleyball team and was an active member of Tri Sigma, the African American Society and Habitat for Humanity.
Kenya is a graduate of Garfield Heights High School.
Elizabeth Reyes
Major: Nursing
Briana Sealey
Major: Biology
Briana Sealey (CWR '17) is a first-year doctoral student in the Department of Integrative Biology at the University of Texas at Austin. For her PhD, she will begin working within a predator-prey system, in which fringed-lipped/frog-eating bats eavesdrop on male túngara frog calls in order to capture them. Briana is interested in determining how bats respond to calling frogs when they perceive their own predators are nearby. In spring of 2019, Briana completed a degree in the Frontiers Master's Program in Ecology and Evolutionary Biology at the University of Michigan. Over the past two years, she has been recognized numerous times for her academic achievements, receiving a highly selective Graduate Research Fellowship from the National Science Foundation, two EEB (Ecology and Evolutionary Biology) Block grants at the University of Michigan, and a University of Michigan Biological Station (UMBS) Fellowship. In addition, she is currently a Dean's Strategic Scholars Fellow at the University of Texas at Austin. Briana is a member of the Scientific Research Honor Society Sigma Xi, SACNAS (Society for Advancement of Chicanos/Hispanics and Native Americans in Science), and the American Society of Ichthyologists and Herpetologists. Before graduating from the University of Michigan, she was also an America Reads Tutor.  A graduate of Berea High School in Berea, Ohio, Briana majored in biology and minored in health communication at Case Western Reserve.  She served on the Residence Life and Services staff as a resident assistant (RA) for three years. She was also an RA for TRIO Upward Bound, a program focused on helping high school students transition into college. During her years at CWRU, Briana volunteered for Cleveland Metroparks Zoo, Canalway Nature Center, and the Lake Erie Nature and Science Center. As an intern for the Center for Civic Engagement and Learning, she worked in the Engineering Education Summer Outreach Program, encouraging students to participate in STEM-based activities. During the summer of 2016, she completed an internship at Samford University, where she conducted field research at Oak Mountain State Park in Pelham, Ala.
Laniece Thomas
Major: Psychology
Laniece Thomas (CWR '17) works at Tulane University School of Medicine, where she is a field interviewer on an Adolescent Trials Network study of youth who are at high risk for contracting HIV. Among her job responsibilities, Laniece recruits individuals between the ages of 12 and 24 to participate in the study, tests participants for HIV and other STI's, and works to retain participants during the entire 2-year study. Since graduating from CWRU, Laniece has also completed a year of service with City Year, an AmeriCorps program.
In her own words: "I would like to emphasize how valuable and impactful my ability to participate in ESP was for my transition to college. Through ESP, I was able to learn fundamental pieces of information that alleviated many of the pressures of beginning my college career."