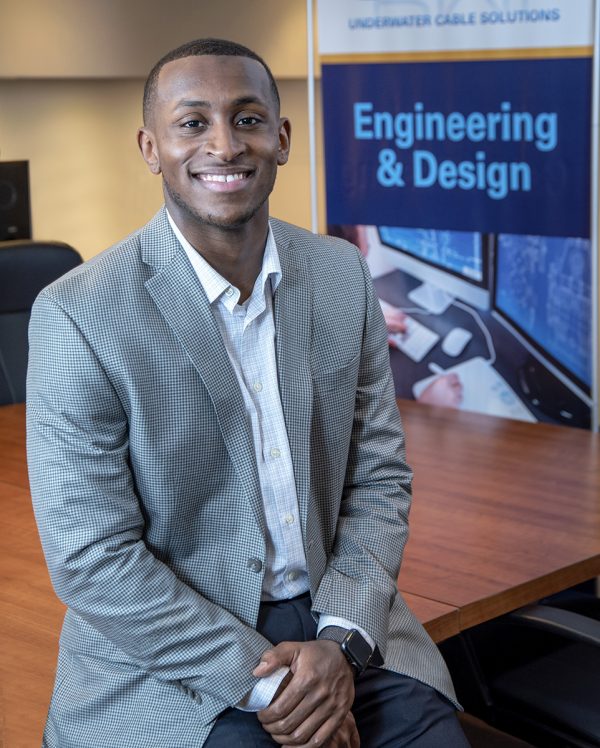 T
he Emerging Scholars Program (ESP) is designed to promote the success of Case Western Reserve University students who have graduated from Cleveland-area high schools.
These students tend to be the first in their families to attend college, and most of them have not enjoyed the educational opportunities available to the majority of Case Western Reserve undergraduates. Despite these obstacles, they graduate from the university at higher rates than their non-ESP peers do, excel in a variety of fields and often go on to pursue advanced degrees.
From the start of their college careers, ESP students receive intensive academic and emotional support. They work closely with the program's leaders, who advocate on their behalf, provide encouragement and guidance and connect them with resources across the university. Students learn how to build mentoring relationships with their professors and develop a strong peer support network. When necessary, the program helps students reassess their intended majors and career plans, and it exposes them to a wide range of opportunities, including research positions and summer internships.
Although ESP is administered and funded by the College of Arts and Sciences, the program is open to students pursuing any undergraduate degree at Case Western Reserve. Twelve entering students are admitted to the program each year.
What the Emerging Scholars Program Offers
Summer Bridge Session
Emerging Scholars begin their transition to their college experience at Case Western Reserve with a summer bridge session. Over a six-week period, they complete two credit-bearing courses, one in math and one in writing, to strengthen their academic foundation. In addition, they participate in a series of workshops where they learn the strategies and habits of successful college students. 
The summer session includes daily group study and tutoring sessions; weekly one-on-one meetings with a peer mentor; and interactions with staff members in multicultural affairs, financial aid, counseling services and academic support. Students receive a $3,000 stipend that makes up for the wages they would have earned by taking a summer job. 
Ongoing Support
Once ESP students arrive on campus in the fall, they attend regularly scheduled advising meetings and monthly dinner workshops with the program's leaders, who intervene promptly when the students encounter academic or emotional challenges. After the first year, the meetings and workshops are no longer mandatory, but many students remain involved in the program throughout their time at the university, and some continue to seek advice from ESP's leaders even after they graduate.
Outcomes
With the program's support, ESP students have achieved graduation rates well above those of Case Western Reserve students in general.
Our four-year graduation rate is 75%, compared to 66% for all CWRU students.
Our five-year graduation rate is 90%, compared to 82% for all CWRU students.
Our six-year graduation rate is 92%, compared to 84% for all CWRU students.
The data on underrepresented minority students reveals an even larger "ESP advantage." Of those who entered the program between 2011 and 2016, 86% have graduated, compared to 71% of underrepresented students not in ESP.
ESP alumni are also successful in their chosen career pathways. As of May 2020: 
More than one-third of ESP alumni (35%) who earned bachelor's degrees at Case Western Reserve are pursuing, or have obtained, at least one advanced degree.
22% of all ESP alumni have graduated from, are currently enrolled in or have been accepted to academic or professional doctoral programs, seeking degrees in fields such as medicine, dentistry, audiology, epidemiology and law.
ESP alumni in computer science and engineering are working for companies such as Google, Twitter, Avery Dennison, PMI Industries and OverDrive.
In the healthcare field, ESP alumni include a physician, a medical resident, several registered nurses and a health unit coordinator.
For details about the experiences and achievements of our students and alumni, please see this feature story in the Fall/Winter 2019 issue of art/sci magazine.