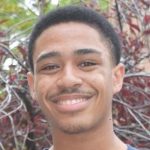 David Carter
Intended Major: Psychology
David Carter graduated from the Cleveland School of Science and Medicine at John Hay with high honors. He participated in organizations such as the National Honor Society and H3P (Health Professions Pipeline Program) and earned several awards for his excellence in the classroom and his participation in research at CWRU. He also enjoyed doing cross country running each fall. At Case Western Reserve University, David plans to pursue a bachelor of science in biology and a minor in statistics. He plans to join the Archery Club, pursue undergraduate research, and volunteer his time around Cleveland. After graduation, David plans to continue doing research while pursuing a master's degree and a Ph.D. in biology, but he hasn't yet chosen a specific field. After he has accomplished these goals, he plans to pursue a career in medical research.
Javon Colvin-Hatchett
Intended Major: Computer Science
Javon Colvin-Hatchett, from Akron, Ohio, graduated with honors from Walsh Jesuit High School. A member of the engineering and diversity clubs, Javon was also captain of the track team, garnering All-Regional Honors and recognition as Most Valuable Thrower for 2017. In addition, he became a black belt in Taekwondo. At Case Western Reserve, Javon intends to major in computer science with a minor in philosophy, and he will join the CWRU track and field team. After graduating, Javon intends to move to Seattle to pursue a career in graphic design. His long-term goal is to create his own software development company to rival companies such as Google and Apple to reach the worldwide technology stage.
Akwasi Duah
Intended Major: Civil Engineering
Emerging Scholar Akwasi Duah is a senior civil engineering major with a concentration in structural engineering. He recently accepted an offer with Turner Construction to work as a Field Engineer Co-Op during the summer of 2020. This will be his third Co-Op with Turner. Previously, he was a Turner co-op at the Cuyahoga Community College Campus Transformation project and the MetroHealth Campus Transformation project.  Akwasi is a member of CWRU's Chapter of the American Society of Civil Engineers, the National Society of Black Engineers, Steel Bridge Team, and African Students Association. In addition to his engineering coursework, Akwasi is also working on earning an accredited green building certification. After graduation, Akwasi hopes to work in the construction management industry, and as well as potentially working towards a Professional Engineering license. Akwasi graduated from the Cleveland School of Architecture and Design at John Hay as his class's salutatorian. He was selected for National Honor Society and earned several outside awards. He was also a member of the John Hay ACE Mentoring of Cleveland Team, which designed practical solutions to help improve the city of Cleveland. In his spare time, Akwasi enjoys playing football and basketball.
In his own words: "For me, ESP wasn't just a summer program, it was my first experience at building friendships and ultimately a community at Case. Maintaining these friendships over the years has really made Case Western feel like home for me."
Aylisa Grenald
Intended Major: Cognitive Science
Aylisa Grenald is a senior on a pre-med track, pursuing a double major in cognitive science and psychology. After graduation, her goal is to attend medical school and work towards a career in pediatrics with the hope of joining an organization such as Doctors Without Borders.
Her academic achievements thus far include recognition by the Case Western Reserve Office of Multicultural Affairs as an underrepresented student who has earned a cumulative GPA of 3.0 or higher.Outside of her studies, she is a volunteer at Rainbow Babies & Children's Hospital.
Aylisa is a 2017 graduate of Horizon Science Academy of Lorain, where she earned an honors diploma. At Horizon, she was the media coordinator for her robotics team, participated in many intercultural language competitions where she would sing in Turkish, and also won many awards from science fairs and math competitions. In addition, she participated in the Concept Young Scholars Program and the National Society of High School Scholars. Aylisa dreamt of attending Case Western Reserve ever since her first campus visit in the 9th grade. She has  many creative interests in art and music, and plans to explore them in clubs or other activities throughout her remaining undergrad years.
In her own words: "I really want to express that ESP is an amazing program. Without it, I don't know how I would manage to be where I am today. It's not just the class preparation, but also the support and guidance that I get from Arthur and Dr. Haynesworth. Even as a third-year student, I know that I can run to them with any questions. I learned that even if I fall, it's okay to get back up and stay true to myself and the things that I dream of. The Emerging Scholars Program has had a major effect on my academic career and my life."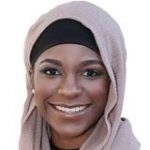 Aliah Lawson
Intended Major: Psychology and Political Science
Aliah Lawson graduated with honors from Cleveland Heights High School in 2017. She served as student council president during her senior year and belonged to several other clubs, including the National Honor Society, SADD (Students Against Destructive Decisions), Cleveland Heights Youth Committee, and the Heights Students of Promise Program, in which she served as a peer tutor in math. Aliah also played volleyball for her school all four years, the last two on the varsity level. Now that she is a student at Case Western Reserve, Aliah is currently pursuing a double major in psychology and political science, with a double minor in French and business management. She hopes to continue her involvement in student government programs and explore a few new activities along the way. Aliah plans on being her own boss in any field she enters and hopes to pursue her interest in real estate and property flipping.
Aniya Martinez
Intended Major: Communication Sciences
Aniya Martinez graduated with high honors from the Cleveland School of Science and Medicine, where she was a member of the National Honor Society. She has participated in the Charles R. Drew Academy at Cleveland Clinic, and she studied for three summers at Phillips Academy in Andover, MA on a full scholarship. At Case Western Reserve University, Aniya plans to major in communication sciences with a double minor in psychology and cognitive science. After graduation, she hopes to attend medical school and pursue a career as a neurological surgeon. ​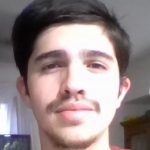 Chris Martinez
Intended Major: Electrical Engineering
Chris Martinez was born in Arecibo, Puerto Rico and moved to Cleveland at the age of 1. He graduated Summa Cum Laude from the Cleveland School of Science and Medicine at John Hay with an honors diploma. At John Hay, Chris participated in the chess club, the math club, and the Frisbee team, as well as The Top 50 program. He also competed with a math team at John Carroll University and came in at first place. At Case Western Reserve University, Chris plans to pursue a major in electrical engineering and a minor in either linguistics or computer science. For an extracurricular, he will join the Frisbee team or the wrestling team. After graduation, Chris plans to attend medical school and become a pediatric oncologist at Rainbow Babies and Children's Hospital or a pediatric physician.
Jaad Quraan
Intended Major: Biology
Jaad Quraan graduated with high honors from James Ford Rhodes High School in Cleveland, where he participated in the ACE Mentorship Program. He was also part of an early college program, High Tech Academy, in which he took classes at Cuyahoga Community College, became a student ambassador during his senior year, and engaged in community service around his school and on campus. At Case Western Reserve University, Jaad plans to major in biology and participate in various groups and volunteer activities.
Kristen Sanford
Intended Major: Psychology
Kristen Sanford grew up in Bedford and graduated 3rd in her class at Bedford High School, where she participated in Tennis Club, Robotics Club, Pop Culture Literature Club, and the Blood Drive. She was also the stage manager for the school's musical and vice president of the orchestra during her four years as a Bearcat. As the "voice of Bedford," Kristen delivered the daily morning announcements. Along with extracurriculars, she was an honor roll student, a member of University Bound Scholars and the National Honor Society, and Rotarian of the Month where she participated in the Four-Way Test Speech Competition. Her teams won awards at the Bryant and Stratton Robotics Competition, and she had a hand in earning silver at the Tri-C Biotech Olympics. Kristen also received the honor of hosting a discussion panel about "Gender and Race in Comics" at the Cleveland Comic Con two years in a row. Outside of school, Kristen assists with her church's food pantry. She plans to major in psychology at Case Western Reserve and go on to medical school to become a child and adolescent psychiatrist.
Justin Satchel 
Intended Major: Cognitive Science
Justin Satchel majors in cognitive science with a minor in psychology. On campus, he is a second-year residential assistant in the Raymond House. He hopes to attend graduate school after the completion of his undergraduate studies in order to pursue a career as a neuropsychologist.
He is a graduate of Bedford High School. During his time in high school, he was an avid member of many extracurricular organizations, including the school orchestra, the school robotics club, and most notably the Suburban Symphony Orchestra and the Tri-C Orchestra. He was elected president and concertmaster of the school orchestra and held these positions for two years. Graduating among the top 5 in his class, Justin has a passion for developing new skills.
In his own words: "This program is a wonderful one that helps get minority students from the northeast Ohio area to make valuable connections and support systems. I cannot begin to express how crucial this is to a meaningful and successful college career, especially for students who may be struggling with the transition from high school to college. The benefits that I have received from being an ESP scholar are immeasurable, and the ESP program is not one that I consider to be expendable. It is a necessity and is one that I believe should continue to be funded for the success of all young adults."
Allan Willmon
Intended Major: Physical Anthropology
Allan Willmon is a physical anthropology major with a minor in classics. He is a Dean's Honor List student. Outside of campus he works as an assistant in a physical anthropology lab at the Cleveland Museum of Natural History. After graduation, he plans to attend graduate school with the eventual goal of pursuing a career in forensic anthropology or primatology. Allan graduated from the Cleveland School of Science and Medicine, where he was Sergeant-at-Arms for his senior class student government and a member of the National Honor Society. He also interned at Case Western Reserve as a lab assistant in the Scientific Enrichment Opportunity Program (SEO).
In his own words: "Thanks for helping students like me."